Do you want to become a data scientist? 
Data science is hot, whether you are already a data scientist or you plan on becoming one, it is important to build a career plan. 
Usually, as in software engineering, data scientists can follow two paths to grow their career: the individual contributor (IC) or management path. 
Data science is also a technical field, individual contributors tend to report to someone within an organization but they don't have any management responsibilities. As an Individual contributor, your main objective will be to contribute independently to your organization's missions and goals. This independence means that an IC has generally more time to become an expert in his/her field. In order to succeed, you will need to have the following skills: communication, time-management, rigor, organization, autonomy, etc.
Managers have a different role, they are expected to be in charge of a group of people, but also ensure that projects and processes are successfully implemented. Managers are also asked to attend strategic, budgetary and employee relations meeting. As a manager, you will have to delegate tasks to your direct reports. A good manager is someone who can delegate responsibilities, anticipate, invest in relationships and work strategically.
Now, let's dive in and see how your career as a data scientist could look like!
Individual Contributor Path
​

Data scientist
​
As a Data Scientist your responsibilities may really differ from companies to companies, below you will find what can be expected from a data scientist.
Collecting, cleaning and manipulating data to meet their company's goals. 

Conducting research to develop statistical learning models for data analysis

Collaborating with product management and engineering departments to suggest new solutions to improve one product or meet company's objectives (i.e increase conversion rate)

Being able to communicate results and ideas to key stakeholders
Senior/Lead Data Scientist​
Transitioning to a Senior/Lead Data Scientist role implies more accountability and a higher experience as described below.
Being proactive by suggesting, formulating and managing data-driven projects to satisfy business' interests

Cleaning data and creating pipelines from various data sources to increase productivity of junior data scientists

Providing guidance to junior data scientists

Keeping updated with latest trends in data science to ensure that methods used in his/her team are still relevant
Staff/Principal Data Scientist​
A Staff/Principal Data Scientist is seen as a respected leader in his/her organization, here are some responsibilities required for this type of role.
Being responsible for the design, development and delivery of machine learning models

Being seen as a data science lead that will define the technical roadmap and work with various teams

Delivering projects successfully and driving initiatives to scale internal models

Leading the development of data science practice within their company 

Hiring and coaching data scientist on the team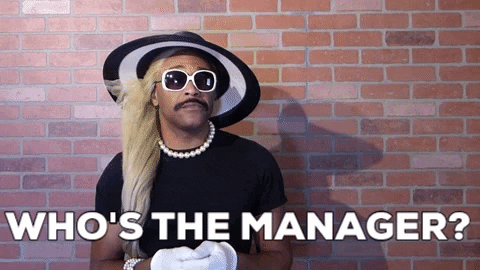 Management Path
​
Manager of Data Science
As a Manager of Data Science your main mission is to coordinate various tasks that must be completed by the team to complete a project.
Managing a team of data scientists and producing project deliverables


Motivating data scientists to deliver projects efficiently 

Presenting analytical finds to senior management and external stakeholders

Identifying and driving initiatives that will maximize the business impact

Having great communication skills
Director of Data Science
The Director of Data Science leads an entire 

Data Science

 

team that can comprise of data scientist, data engineers, user researchers and market researchers. 
VP of Data Science
The VP of Data Science is seen as a Data Science leader and evangelist in the company.
Being the voice of Data Science internally




Collaborating on short and long-term projects with cross-functional partners in product, engineering, operations, finance, and marketing

Ensuring data best practices and helping create a data-informed culture

Supporting and promoting data-informed decision making in the company
If you're looking for new opportunities, check our openings

 
here
.
Join the Data Yoshi Community.
All new jobs in Data and Machine Learning straight to your inbox